Promoting your business in the times of Coronavirus
I always assume you and I have a lot of common. So, naturally I assume what has been weighing on my conscious is weighing on you as well (please allow my latitude in assumption). How do we continue to do business and be our BEST selves during this pandemic?
People are hardwired to have two similar drives; to be successful, and to be good, purposeful and virtuous human beings. Accomplishing both in times of suffering and uncertainty can feel incongruous. It can make trying to move forward with "work as normal" feel, well, wrong.
We are quarantined at home. Some of us are working remotely, some of us are fearing (or coping with) the loss of our jobs, and some of us are holding together our businesses with duct tape – waiting eagerly for life to resume and commerce to ride to the rescue. None of us know exactly how to deal with it. Lest it seems like I am touting my magic elixir, let me clarify, I am part of the none. We are wading in cloudy waters as a team.
Who is in Control?
So, do we keep moving forward, and if so, HOW? Is it OK to set appointments, make sales, keep our business, our dream, in motion?? My brain wonders: Is it cool to reach out to you on LinkedIn? Would an email seem bothersome or even rude?
The best answer hearkens to an amazing lecture from my undergrad about "internal" vs. "external" locus of control. To simplify; we either believe we impact our our own success with choice and action or that the world around us shapes our results – often against (or at least impervious to) our will. I am assuming, again, our commonality, and place you in the first bucket but also acknowledge you (we) struggle with a vacillation towards the latter. We want to believe we are behind the wheel, but, man, this month is making it tough to drive…
My business, Empowering Voices (EVI Training) is my dream manifest. I worked tirelessly to build a business that empowers other's success; starting with speaking to students across the nation when I was barely older than the audience, and branching into the professional world for the last decade. I've built and run my own Learning & Development firm since 2012.
For many of you, the career you enjoy today is also the ever-evolving culmination of a still-ongoing life of purpose; studying and learning, training and developing, putting in hours and passion and effort. Your success is NOT an accident. So, does the current global situation mean your dream should go on pause??
What HAPPENS when we defer our dreams? Perhaps no one has ever said it better than Langston Hughes…
HARLEM – Langston Hughes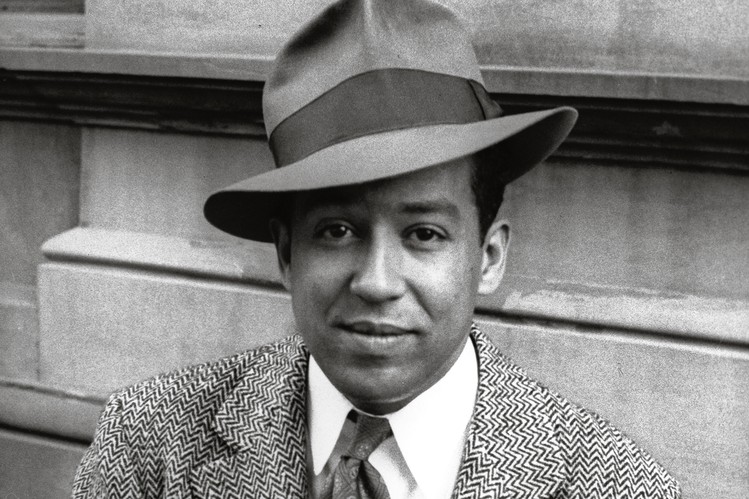 What happens to a dream deferred?
Does it dry up
like a raisin in the sun?
Or fester like a sore—
And then run?
Does it stink like rotten meat?
Or crust and sugar over—
like a syrupy sweet?
Maybe it just sags
like a heavy load.
Or does it explode?
Three Internal Locus of Control Actions for Success
Do I send that email request? Do we reach out to prospective clients, knowing their lives are as uncertain as ours? Do we sit idly by awaiting bailouts and assistance? Do we stay in motion of freeze? How do we soldier onward? I don't have all the answers, but I do know one thing with certainty.
Don't defer your dream.
Continue to CONNECT – This may not be the ideal time to set the appointment. This may not be the day to close the sale. But it is absolutely the time to connect with compassion, understanding, and a sincere drive to add value and serve others. Is there something you can do to help other's connect and grow? A service you can provide? A helping hand you can lend? Yes, seeking ways to help and serve others may be a subtle form of marketing, but when approached with sincerity, is never a bad method of promotion.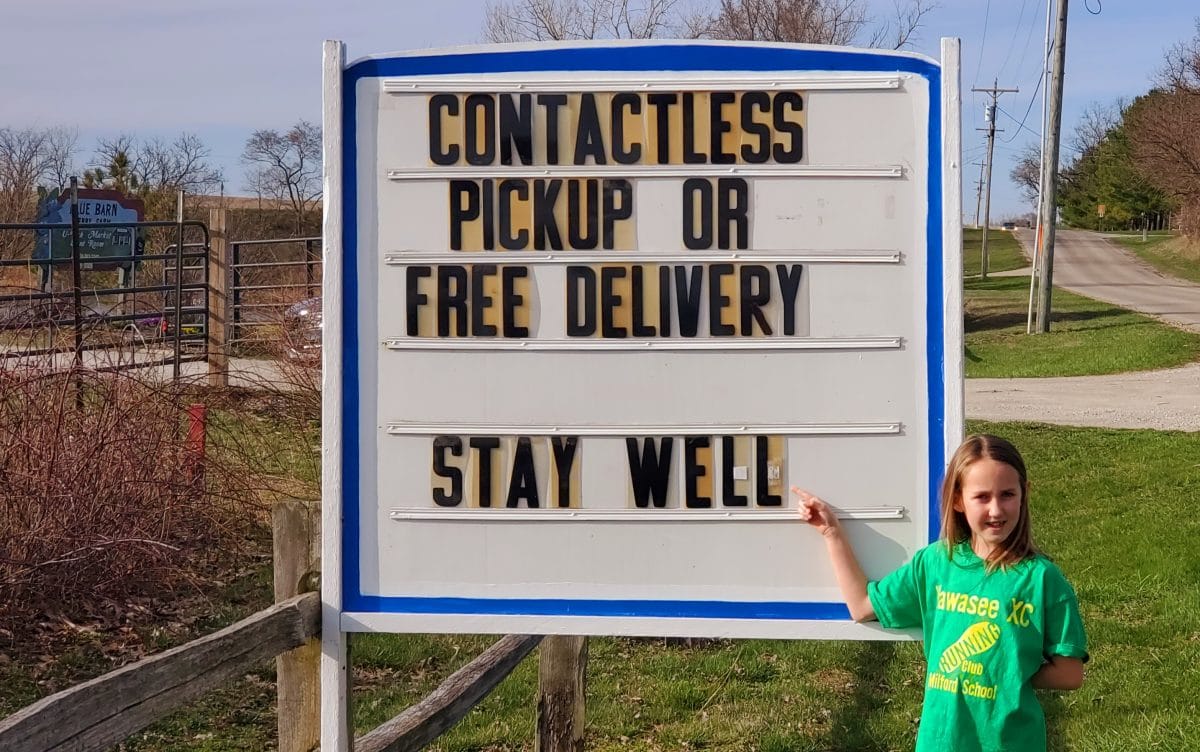 My "other" business (which my wife runs and gets ALL credit for) is severely impacted by the inability to host weddings and events. To continue to serve and connect with our community, we are using our small country market to organize a food and produce service with free local delivery. We will make next to NO profit on this endeavor, and could even lose a few bucks fueling up the SUV. But we have received some local media attention and an increase of traffic on our social media platforms. Likely, in the long run, the "earned media" will have been a great financial value. But the beauty in serving others first is that we DON'T CARE. The connection is the primary value. When we seek first to serve, rewards that come are ancillary.
Stay in MOTION – I am not generally a fan of idle activity. More hours spent doesn't always equate to more success accomplished (in fact, it is often the opposite). However, with these wide stretches of open space, remember an object in motion stays in motion. Get up and get dressed, and create a list of items that excite or interest you; a new vertical you wanted to explore with your business, a relationship you always sought to forge but never got around to (or were too afraid), concoct a unique way your product or service can help others. Then, start. Even if you can't see the whole staircase, take the first step in faith.
Remain a REALISTIC DREAMER – These two words might seem contradictory, but their melding is a fundamental key to success. In times of challenge, be wary of falling prey to accepting an external locus of control. It is seductive. It allows us to rationalize 'failure' as 'not our fault.' However, there is a stark difference between 'excuses' and 'reasons.' Don't abandon your goals, but be cognizant you might need a different plan of action. I recognize that positive thinking alone is no more likely to get me back in front of a packed audience in April than it is to help me dunk from the foul line, no matter how much I think it'd be fun.
Dreams are wonderful. But they must be dreams we can take action upon.
My 2020 dream is to empower more than 1,000 presenters to unlock new successful career potentials by bolstering their executive presence, story-telling techniques, and confidence from the front of the room. I could sit and hope and pray that someday, soon, June? July? the audiences will be back. Or I can choose STAY IN MOTION with an internal locus of control. We've adapted our programs to be effective in virtual formats, incorporated remote presentation coaching and video review and have even scheduled Zoom chats with students and participants who share our belief that there is no time like NOW to build skills and prepare to emerge from quarantine new and improved.
I have moments of doubt. We all do – awkward moments where I hesitate to send an email, make a call, market and promote with enthusiasm. I wonder what normal is going to look like, and when. I feel the hesitancy and fear dancing dangerously close, the seductive pull of external locus whispering; it's OK to fail, look at all the reasons why… But I (we) know the best reason to persist…
I refuse to defer my dream.